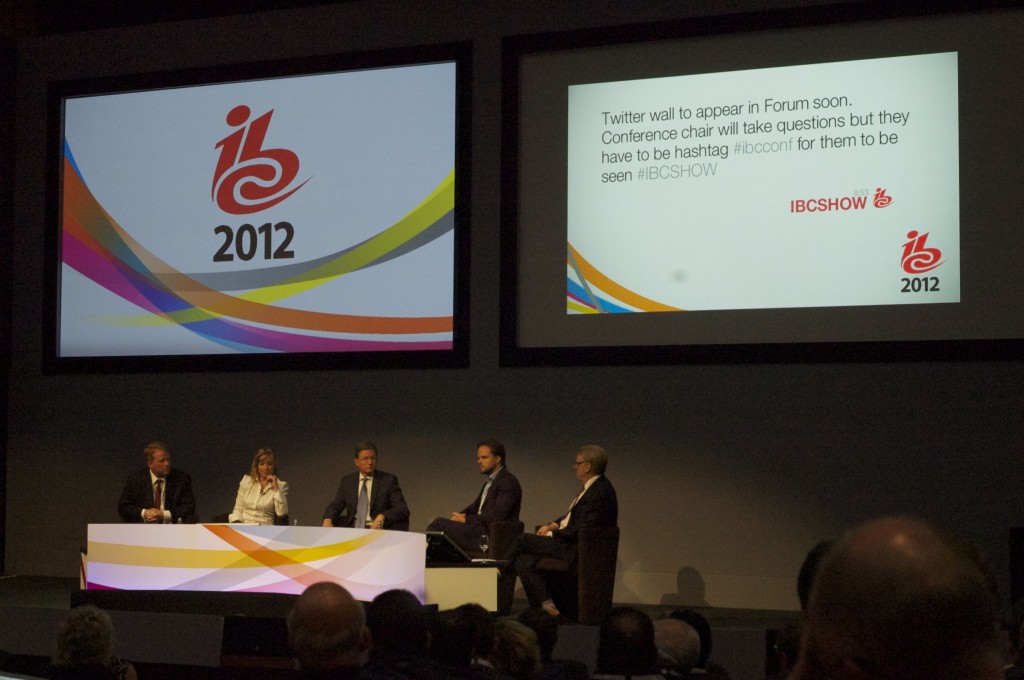 It's by a "de rigeur" grey sky that the IBC 2012 conference opens this morning in Amterdam.
The keynote session is called "The rise and rise of broadcasting? The Next Chapter…" and I am still unsure what to make of it.
Representatives from the BBC, Disney, Discovery and Sky seemed to all try to convinced the audience that their respective strategy are the right one. Not a lot of of new arguments or data were brought forward in that session. The common theme was around the fact that content was key (not really groundbreaking) regardless if it's over broadcast or by Over-The-Top (OTT) as distribution.
The BBC representative mentioned that the broadcasters are rediscovering the appeal of "large national events"… really? Maybe sometimes people can't make out the forest from the tree. Well, I am happy that they did eventually figured it out!
Brand power to "guide" the audience to good content was also acommon theme and that was a big theme in the presentation from Catherine Powell, SVP/GM Media Distribution EMEA at Disney.
On another note the IBC 2012 iOS app is incredibly bad this year. Clumsy, slow and with information missing or not up-to-date.
On the upside, it can only go up from here, isn't it?